Asia Sportstech Report 2021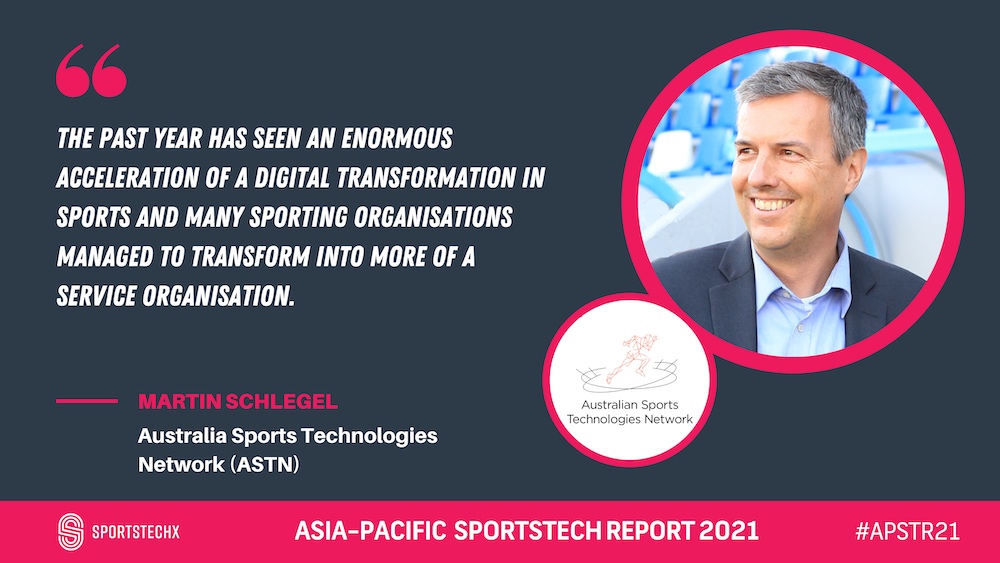 2021-04 The 2021 report into sports technology in Asia-Pacific published by SportstechX identified Martin Schlegel as one of the selected individuals contributing to sportstech innovation. The role of the Australian Sports Technologies Network (ASTN), where Martin serves as a Director and Board Member, was highlighted as one of the innovation initiatives in the region. The Asia-Pacific Sportstech Report outlines key trends in investment, application of sportstech and activities in the region. In particular, the last 18 months have seen an increased focus on digital solutions for fans, fitness and fantasy sports. A key takeaway in this context was the "use of sensors and devices as a starting point of the Internet of Things (IoT) sports future" as pointed out by Martin.
If you are interested in further information you can download the 2021 Asia-Pacific Sportstech Report or contact chemneera.