Services
1. Advisory – services for communities
Sports surfacing (indoor and outdoor)
Application of technology in sports
Sustainability, expert advice and problem solving
2. Management – services for companies
Open Innovation, Research and Development
Commercialisation, Marketing and Export Growth
Supply Chain, Digital Transformation and Customer Contentment
3. Education – services for people
Lectures, workshops and executive coaching
Government assistance
Keynote presentations


---
Advisory - Assessment and Guidance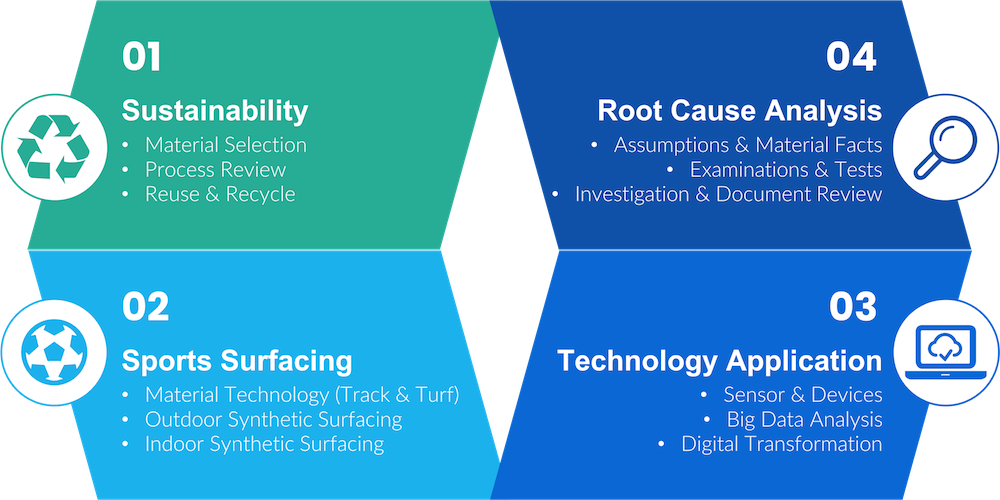 © Copyright
Regardless of whether tendering for government work, quoting for supply to multi-national corporations or assessing product and service options from multiple suppliers, selecting the most appropriate technology or adequate service can deliver great rewards to an organization. Understanding an organization's competitive positioning, compliance with requirements and value proposition offered at the correct pricing strategy form the essentials of winning major project work or selecting value for money. Depending on procurement methodology organizations need to develop their contracting strategy, consider their market engagement and evaluate collaboration models to correctly assess risk and reward.
---
Management - Plan-Do-Check-Act Approach
A particular focus is placed on management questions, innovation and technology applied in the sport and recreation industry. Services range from providing insight, developing opportunities to assisting in growth conversion: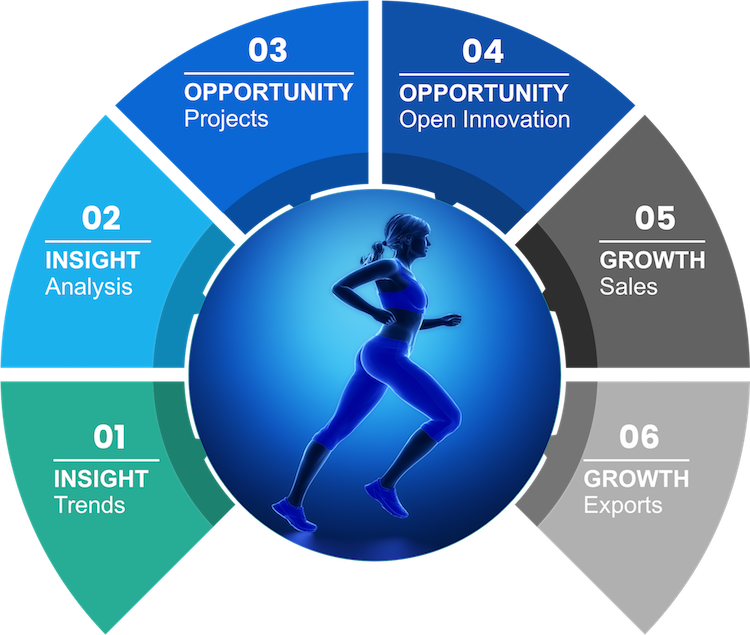 © Copyright
Technology is reshaping global businesses: On a B2C level, new ways to engage with customers are being designed with the aim to personalize the experience. On a B2B level, digital operating models are being deployed to optimize processes and performance. Between 'better, cheaper, faster' more and more approaches are trying to pioneer new activities. In order to be successful, organizations have to map maturity levels and capabilities of their business in the areas of market positioning, leadership, strategy and change management, innovation and use of digital technologies. From service organizations to advanced manufacturing companies, corporations are enhancing their product portfolio, re-thinking their business processes, introducing new technologies and data-driven services and digitalizing essential functions of their operations to meet the demands of today's economy in a globalized world. Understanding key trends, market and industry forces as well as the macro-economic environment form the basis for understanding the context in which organisations and people operate. Learning's from individual and team-based sport can assist business in planning its strategy, setting priority and productively implementing an organizations goals and objectives. Like in sport, businesses need a game plan to identify, plan and train in order to achieve extraordinary results.
---
Education - Insights, Collaboration & Project Management
Universities, conference organisers and governments engage with chemneera to inform, save time or reduce risk in their projects: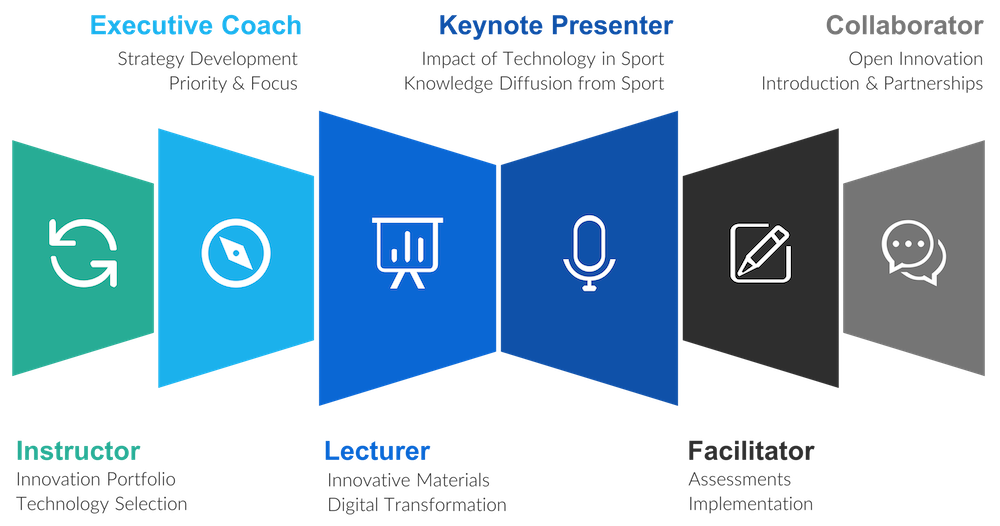 © Copyright
Being innovative remains a prerequisite in a globalized world where procurement occurs globally, companies outsource internationally and consumers purchase online. Traditional innovation models rely on a company's scientists, engineers and technicians to convert ideas into commercial products. However, in a world where the majority of knowledge exists outside the walls of any given firm, collaboration or 'open innovation' provides opportunities to reduce cost of conducting R&D and improve on development productivity.