Comparing the Business of Sport and Esport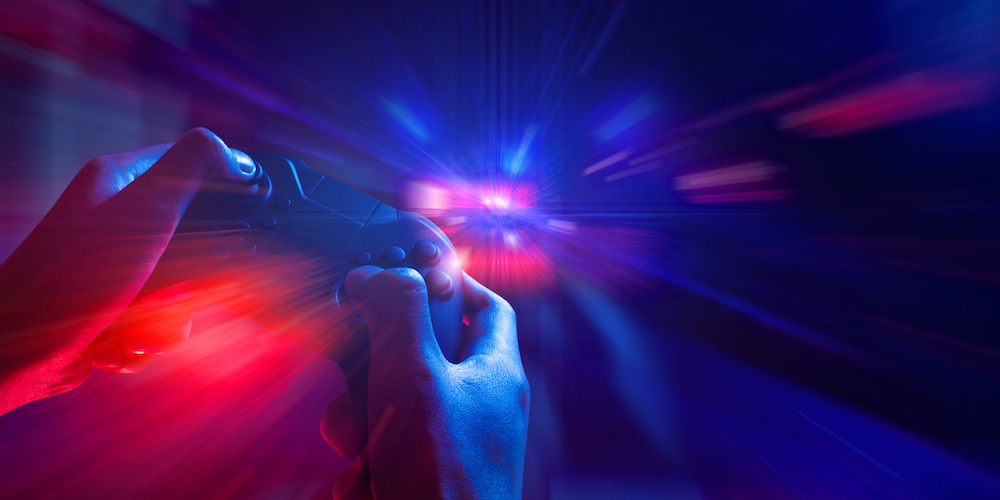 2022-05 Esports has quietly been growing rapidly over the past few years. Although it may still have quite a way to go compared to some the largest sporting leagues in the world, Esports is beginning to close the gap. The increased popularity of Esports and its introduction into the mainstream is stimulating further investment into the scene.
What is Esports?
With electronic sports increasingly gaining more widespread attention, the question what Esports is exactly and why it is classified as a sport has come up repeatedly. In basic terms, Esports is competitive gaming at the professional level. Competitive gaming itself is not a new concept with amateur competitions being part of gaming culture dating back many years. However, competitive gaming to the level of Esports today with teams of professionals training like other pro-athletes, features similar forms of governance and organization with athletes being able to make a living through competing.
Comparing the Viewership of Sports and Esports
Comparing Esports to some of the biggest leagues in the world you are able to see just how staggering the growth over the past few years has been. The NFL has long been one of the best-performing leagues not only in the US but throughout the world. With an average of 17.1 million viewers across its 272 regular-season games in 2021 [1], this is still out of reach for Esports. However, the top 2 most viewed Esports tournaments in 2021, the Free Fire World Series 2021 Singapore and the 2021 League of Legends World Championship, managed to record a peak viewership of 5.41 and 4.01 million viewers respectively [2]. This is right around half of the average viewers per game for the Premier League which had 3.2 billion viewers in 2019-2022 across its 380 games working out to around an average of 8.5 million [3].
Comparing Revenue of Sports and Esports
The revenue of these major leagues also shows how Esports is beginning to close the gap. Once again, the NFL reigns supreme with revenue of roughly US$ 18 Billion in 2021 and is on track to reach its goal of US$25 billion by 2027 [4]. Comparing this to global Esports revenues of just under US$1.1 Billion in 2021 this may seem insignificant [5]. However, once again compared to European football it is a lot more encouraging. The top 5 European leagues in England, Germany, Spain, Italy and France range from just over US$5.9 Billion in England to just under US$1.7 Billion in France [6]. In other words, Esports is beginning to close in on the French league in terms of revenue.
What makes Esports appealing?
There are a couple of key reasons for this explosion in the popularity of Esports. One is the easy access to and widespread appeal of gaming. It does not matter how good or athletically talented you are, anyone with a computer or a gaming console is able to play the same games and have the same experience as their favourite pros and streamers they enjoy watching. On top of this, much of the younger generation these days, grew up playing the same or similar games to those which are played professionally in Esports today. As this particular generation grows up Esports is likely to resonate with them more than even traditional sports.
The wide variety of several types of games played in Esports, further adds to this widespread appeal. With sports games such as FIFA and Madden, shooters such as Call of Duty and Counterstrike and battle arena games such as League of Legends and Dota, there is a genre and/or game for everyone. Although traditionally gaming has been seen as something that is quite isolating and antisocial, these days this is not the case at all, quite the opposite. One of the biggest appeals of gaming today is the ability to play online with your friends wherever they are. Adding yet another aspect to the appeal of gaming and Esports, that's being the social side and the ability to stay connected with friends.
Trend of Pop Culturalization of Esports
Another reason that has begun to play a key role in the growth in popularity of Esports, especially in the last few years is the integration of pop culture into Esports or what can also be called the pop culturalization of Esports. Many high-profile celebrities and athletes and even big-name brands are getting involved with the gaming and esports scene. Again, like the fans, many of these athletes and high-profile celebrities that are getting involved in gaming and Esports often grew up or have a background playing video games. There are even big-name personalities such as NFL Quarterback Kyler Murray or the rapper Snoop Dogg who have become members of the Esports company Faze Clan.
New Revenue Streams for Celebrities?
Even if these famous personalities are not involved directly with the Esports side of gaming there are many that now getting involved in streaming themselves playing video games. There are a whole number of athletes and celebrities that regularly stream themselves playing video games, contributing to the growth of Esports and attracting people from different avenues. There was even a record set for concurrent viewers on a non-tournament stream of 635,000 when Twitch streamer Tyler "Ninja" Blevins was joined by Rappers Drake, Travis Scott and NFL wide receiver JuJu Smith-Schuster. There were many fans of these popular icons where this was their first introduction to competitive gaming. "Ninja" even gained more than 90,000 subscribers, which accounts for an estimated US$250,000 a month in revenue for him [7].
Sponsorship investment by Brands
With this rapid growth in Esports and its introduction into the mainstream, the investment in the scene has also grown massively. From the year 2017 to 2018 the number of dollars invested into Esports increased by a staggering 837% from US$490 million to US$4.5 Billion, per Deloitte [8]. Watching any major Esports tournament now and you see massive big-name companies attaching their name to anything and everything they can, be it the halftime analysis or a play of the game etc. There is even the opportunity for major sponsors' logos to be edited into the map/arena the teams are playing in.
Additional Information
If you are interested to discover further insights into the business of Esport, please contact chemneera.
Resources
[1] https://www.espn.com/nfl/story/_/id/33050695/nfl-regular-season-ratings-increase-10-percent-last-season
[2] https://escharts.com/news/most-watched-tournaments-2021
[3] https://www.dailymail.co.uk/sport/sportsnews/article-10409843/Premier-League-dominates-Bundesliga-Ligue-1-La-Liga-Serie-attracting-3-2-billion-TV-viewers.html
[4] https://sports.yahoo.com/goodell-25-billion-revenue-goal-050137936.html
[5] https://www.statista.com/statistics/490522/global-esports-market-revenue/
[6] https://www.statista.com/statistics/261218/big-five-european-soccer-leagues-revenue/
[7] https://www.polygon.com/2018/3/15/17123162/drake-ninja-fortnite-stream
[8] https://www.insiderintelligence.com/insights/esports-ecosystem-market-report/