How Big Data enables Fan Engagement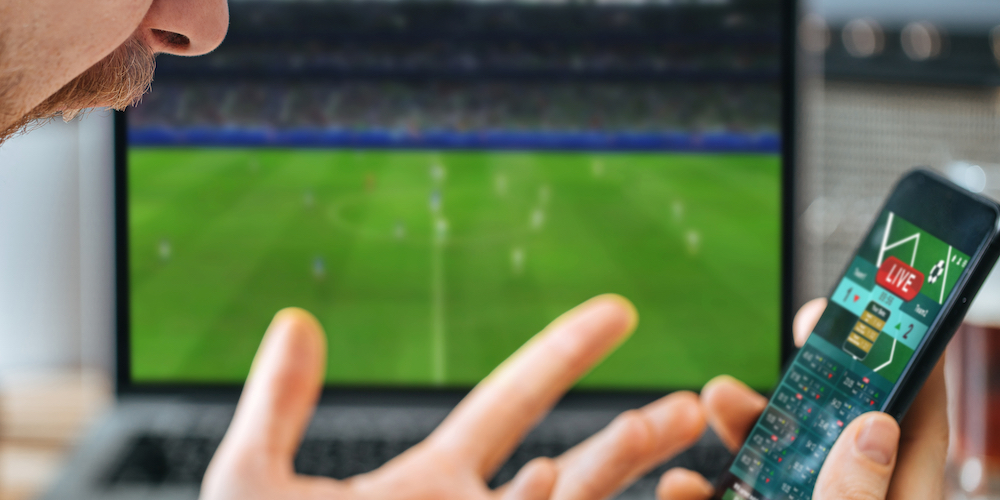 2022-03 The introduction of Big Data into sports has opened a whole new door for the world of advanced analytics within sports. Different leagues and clubs are embracing game statistics, team performance and player data across player performance, talent identification and fan engagement. From these internal use cases, various leagues and clubs are also embracing various external opportunities ranging from second screen applications to off-season fan engagement.
What is Big Data?
Big Data is a term that is becoming increasingly prevalent in all sorts of industries. Simply put Big Data encompasses large amounts of data (Volume), derived from diverse sources (Variety), created in high frequency (Velocity) of high quality (Veracity) producing results and insights (Value), commonly known as the 5 V's of Big Data.
Clubs and leagues nowadays collaborate with data analytics companies who are providing hundreds of high-profile partners across many leagues with the means to leverage this data into knowledge and insights [1]. Realising improvements in player performance, talent development and player health and longevity can provide teams with a tangible competitive advantage. But the value of Big Data in sports does not just stop at internal use cases as fan engagement is another area where the value of Big Data has begun to show its head.
From internal to external use case
Besides the internal use case making Big Data available to coaching and medical staff within the club, an external use case for Big Data has emerged. The supporters of a club are being provided with information about their team and players to help them stay more engaged. This supply of Big Data to fans provides the opportunity to present large amount and variety of data in a more digestible manner. Fans seldom have the time or means to fully analyse everything that is happening within the league they enjoy. Advanced game and player stats collected and realised through Big Data can allow these fans to gain a deeper understanding of the sports, players, and teams they follow. Making the large volumes of information and stats more accessible and easier to understand for all fans, fosters a more engaged fan base.
Example: Next Gen Stats in American Football
The National Football League (NFL) is a league that has wholeheartedly accepted and embraced the use of Big Data in its game. Through a technology partnership a Next Gen Stats team has been tasked with balancing tradition and innovation through the capture and incorporation of real-time data within the game [2]. An example of Big Data being used within the NFL to increase fan engagement is currently on display during the offseason with focus around the NFL Draft and Free Agency.
NFL Next Gen Stats Draft Model and Free Agency
The NFL's Next Gen Stats team has created a Draft Model that attempts to predict the possibility of a draft prospect having success in the league. It does this by assigning a prospect 3 scores (Athleticism, Production, Overall) related back to historical Scouting Combine data dating back to 2003 and college statistics dating back to 2005 [3]. Although the Draft Model was created with the intent to support the evaluation and scouting process of prospects by teams, it also doubles as a great tool to help give fans a better understanding of these prospects. The NFL takes advantage of this Draft Model by constantly referring to these Draft Scores both during coverage of the Scouting Combine and in their many different draft analyses shows and segments. While also sharing these scores through their multiple different social media accounts. The Draft Model allows draft analysts and fans to compare these prospects to not only each other but past prospects that are now succeeding in the league. As a result, fans can look at prospects and compare them to their favourite players currently playing in the league. Similarly, with Free Agency the NFL's Next Gen Stats team constantly shares advanced stats and comparisons of traded and signed players [4] once again allowing fans to gain a better understanding of the player that has moved teams and understand how they play without having to do their own analysis.
Example: Match Facts in Germany's Bundesliga
Looking further into other football codes, a similar trend is beginning to form in different sports and leagues around the world. Another sport that has begun to incorporate Big Data is soccer where for a couple of years, advanced statistics have found their way from club-internal analytics available to coaching and training staff to media, broadcasting, and fan engagement. Statistics such as 'Expected Goals' are becoming commonplace in leagues around the world. The Bundesliga in Germany has also now partnered with a technology provider to introduce more advanced statistics. So called 'Bundesliga Match Facts' such as 'set-piece threat', 'shot efficiency' or 'skill' allow fans to quickly and easily understand certain teams and players' strengths compared to the rest of the league [5].
Additional information
If you are interested learning about examples of Big Data in other sports or leagues, please contact chemneera.
References
[1] https://www.kitmanlabs.com/
[2] NFL Next Gen Stats retrieved from https://operations.nfl.com/gameday/technology/nfl-next-gen-stats/
[3] https://www.nfl.com/news/next-gen-stats-draft-model-can-predict-prospects-pro-success-0ap3000001103347
[4] https://twitter.com/NextGenStats
[5] Bundesliga Match Facts retrieved from https://www.dfl.de/en/topics/match-data/bundesliga-match-facts-for-more-insights-into-the-game/