ISPO Academy: Talent Acquisition in Sports Technology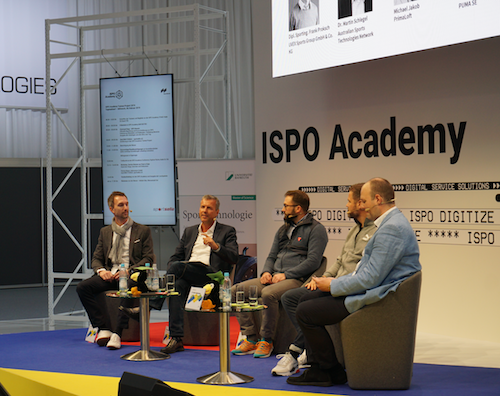 2019-06 Sports Technology is a relatively young field compared to other disciplines like sports science, sports management or sports medicine. From an organization's point of view, the question how to find the right talent is front of mind for managers and human resources departments. Similarly, for applicants the issue of what to focus on or where and how to obtain necessary insight and knowledge remains a mystery. At ISPO Digitize, industry experts from Puma, PrimaLoft, Uvex Sports and chemneera discussed their thoughts and shared their personal experiences. The panel was moderated by the Sports Management Akademy at the University of Bayreuth (Germany).
Photo (Source ISPO), from left to right: F.Proksch (UVEX Sports), M.Schlegel (chemneera), M.Jakob (PrimaLoft), R.Klein (Puma), G.Schafmeister (Moderator)
For further insights, please contact chemneera.