Machine Learning in Sport - Image Recognition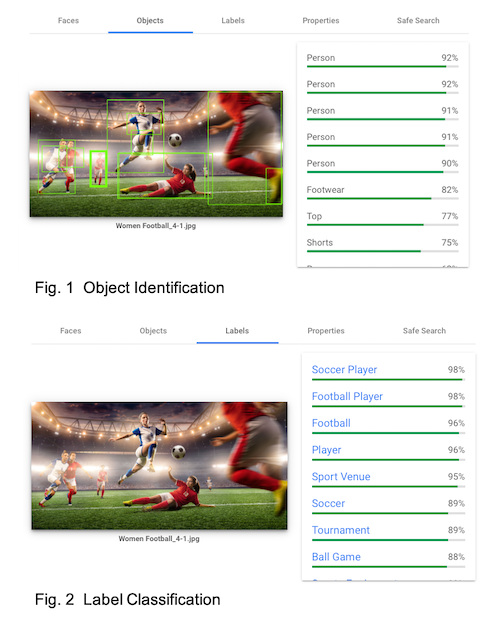 2020-08 Image recognition using a machine learning algorithm is one of the applications of AI technologies.
Machine learning in sports
In sport, for example, machine learning models can be deployed to identify objects (see Fig. 1) and classify elements in the images by assigning labels (see Fig. 2, example Google Cloud Vision AI). By assigning labels, fully trained machine learning models can quickly classify them into predefined categories, detect objects and faces, read text included in the image, and build valuable metadata.
Accordingly, machine learning algorithms for image recognition have been utilised to automate highlight production in sport broadcast, sponsor logo recognition in sport marketing and skill assessment or performance analysis both in elite sport as well as recreational sports.
Additional information
If you like to get insights into AI/ML technology applications in sport, please contact chemneera.