Open Innovation: Value Creation through Collaboration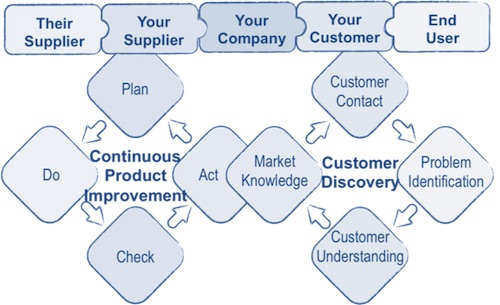 2014-02 Being innovative remains a prerequisite in a globalized world where procurement occurs globally, companies outsource internationally and consumers purchase online. Traditional innovation models rely on a firm's internal scientists, engineers and technicians to convert ideas into commercial products.
Open Innovation: Unlocking the supply chain
In a world where the majority of knowledge exists outside the walls of any given firm, collaboration or 'open innovation' provides opportunities to reduce cost of conducting R&D and improve on development productivity. By collaborating with suppliers and customers firms engaging in open innovation can begin to unlock their supply chain.
Additional information
If you want to understand the insights of open innovation, get to know the different models employed around the world and learn from practical experience successfully using innovation models please contact Chemneera.