Sport as a Validation Platform for Technology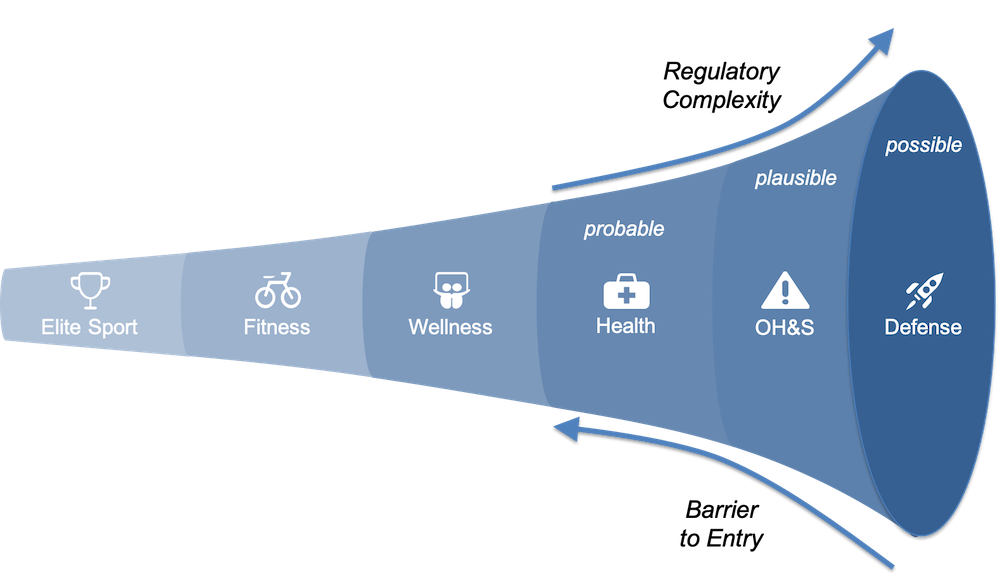 2021-01 "Sports technology can be viewed as a great validation platform for applications outside of sport and for knowledge diffusion into other sectors" 1. Technologies in athlete monitoring and assessment finding their way from elite sport into fitness, wellness and health, are just some of the examples seen.
Knowledge diffusion
Beyond such probable knowledge transfer, it is also plausible to adopt sports technologies into occupational health and safety or even possible to imagine a transfer into defense. Typically, the barrier to entry is lower in sports compared to the other markets as regulatory complexity increases.
Additional information
If you like to learn more about additional examples and opportunities for knowledge transfer originating in sport, download "The Reach of Sports Technologies" at the Springer website or contact chemneera for a discussion.
References
1 Schlegel M.U., Hill C. (2020) The Reach of Sports Technologies. In: Schmidt S.L. (eds) 21st Century Sports. Future of Business and Finance. Springer, Cham. https://doi.org/10.1007/978-3-030-50801-2_6