Sportstech Ecosystems - Panel Discussion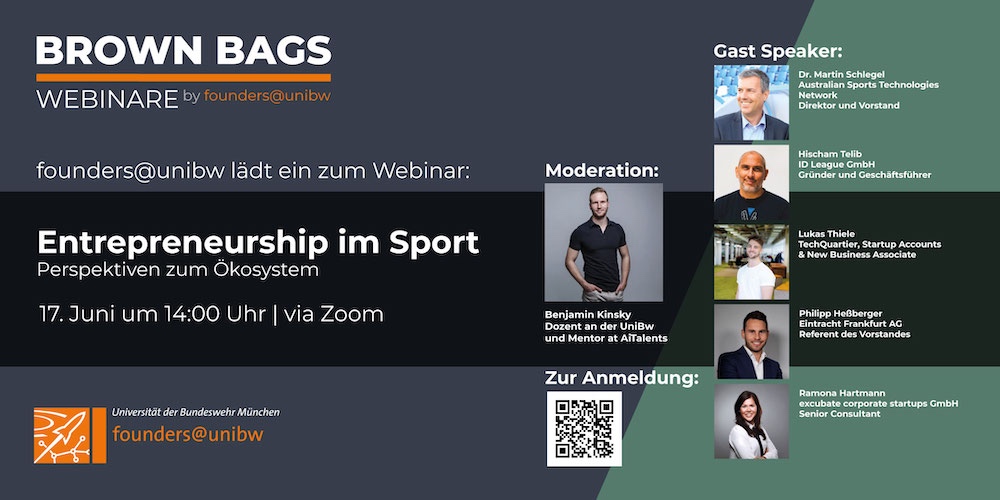 2021-06 The University of the Armed Forces in Germany invited Martin Schlegel to discuss entrepreneurship in Sport. In his role as a Director and Board Member of the Australian Sports Technologies Network (ASTN), Martin shared the role the ASTN takes as a membership organization in creating a Cluster of Innovation for sportstech in Australia.
Entrepreneurship in sport
Anyone who is interested in learning about the takeaways from the panel discussion can contact chemneera here (the event recording can be viewed below or on YouTube but was conducted in German only) .