Startup Pitching Competition at ISPO BrandNEW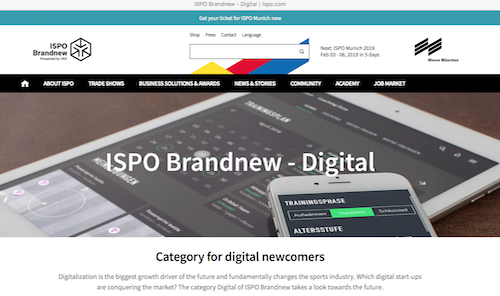 2019-01 Technology is changing sport at a rapid pace. From sports and performance analytics, media & entertainment, sensors & devices to customized products incorporating newest manufacturing technologies, many new ideas are being commercialised by innovative startups. At ISPO BrandNew the winner of the digital category will be selected live when pitches take place at the ISPO Academy stage in hall C6 in the ISPO Digitize Area.
For further details visit https://www.ispo.com/en/awards/ispo-brandnew/digital or click here.