Book '21st Century Sports'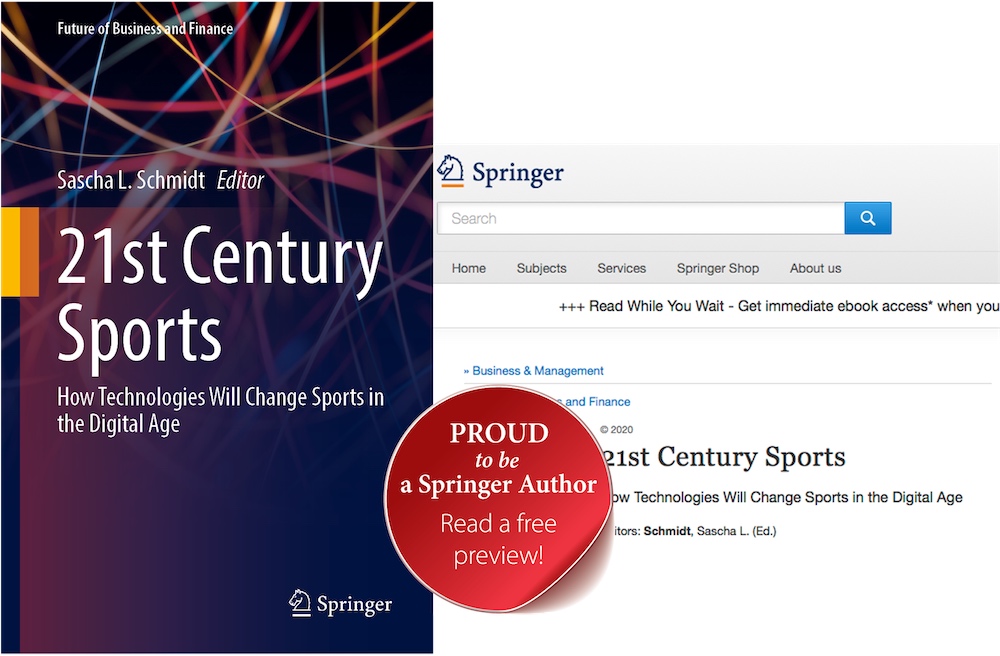 2020-10 The Book '21st Century Sports' looks at the effects of technology-induced change in sport within the next five to ten years and provides food for thought for what lies further ahead.
Book '21st Century Sports'
Presented as a collection of essays, the editor, Sascha L. Schmidt, WHU assembled authors from renowned institutions such as Massachusetts Institute of Technology, Queensland University of Technology, and University of Cambridge, and practitioners with deep technological expertise. The Chapter 'The Reach of Sports Technologies' co-authored by Craig Hill and Martin U. Schlegel examines how emerging technologies may impact athlete and consumer behavior, existing and future business models and diffusion of knowledge from sport to other verticals.
Further details about the content of the book including a summary of the chapters and free preview, please visit https://www.whu.edu/faculty/entrepreneurship-and-innovation-group/sports-and-management/21st-century-sports/.
Additional information
Secure your copy of the book at
Springer.com
or download the product flyer
here
.